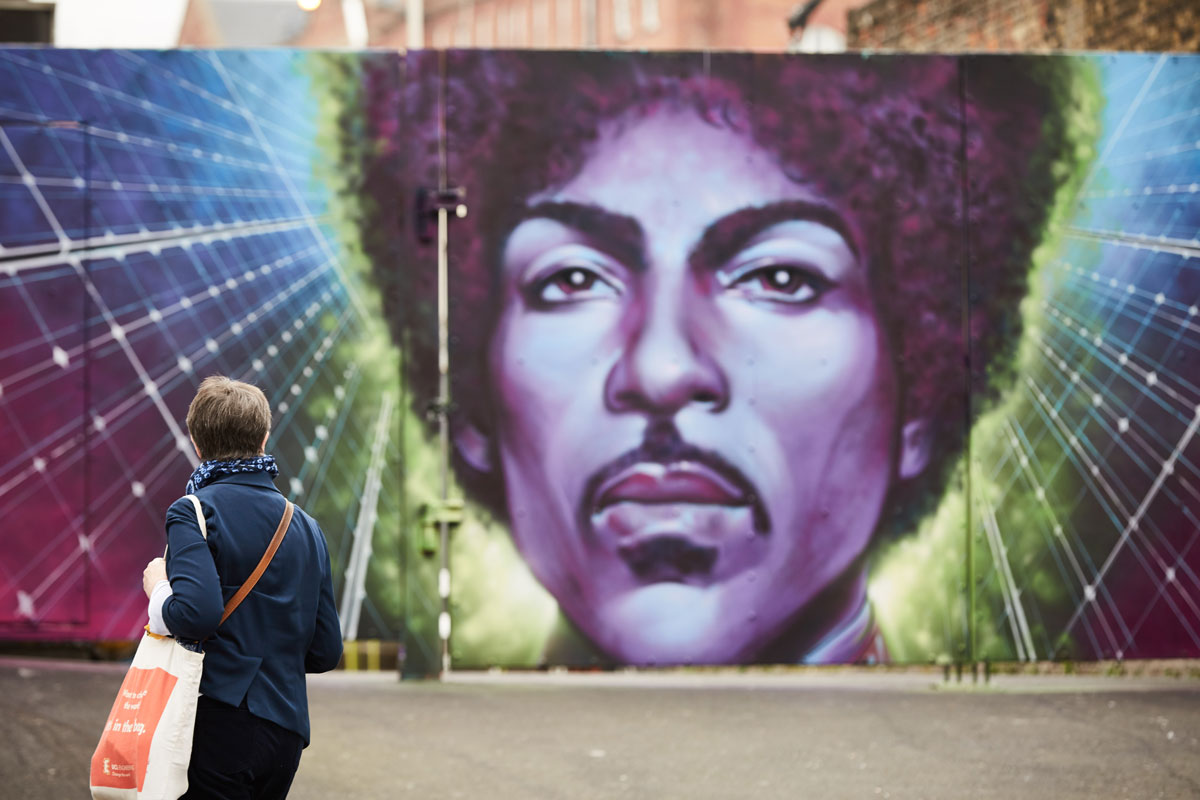 Did you know Prince used to secretly buy people solar panels?
2016
"The world needs to know that it wasn't just the music" Van Jones told the world the day after Prince died. "There are people who have solar panels right now on their houses in Oakland, California that don't know Prince paid for them."
And that's only part of the story. As Prince's ex-wife, Manuela Testolini put it, Prince was a "fierce philanthropist." When he arrived in town to do a show, he didn't just bring music. He'd pile up boxes for a local food bank. If it was cold, he'd run a coat drive. He donated to everything from community gardens to coding clubs for urban youth, as well as racial justice, women's shelters, arts festivals, support for migrants, animal welfare, and sexual health.
We thought this was worth remembering.
What's more, we thought it was worth building on.
We invited everyone to celebrate and extend Prince's legacy by fundraising for solar on the roofs of organisations fighting for the causes he believed in.
We brought together six great projects, all with rooftops screaming out for solar panels. They included a food bank just south of Wembley (which Prince played many times), a unique community-led horticultural project in the middle of Manchester, an LGBT+ helpline that's been running since the 1970s, a community centre in Glasgow which survived council cuts in the 1990s when users heroically occupied it for 55 days and nights, the only community recording studio and rehearsal space on the Isle of Wight, and a dance education initiative right in the heart of Welsh coal country.
We wanted to raise enough money to turn all six of these awesome projects into solar power stations. Loads of you got involved by donating to and sharing our fundraiser, and even spending 24 hours playing ping pong, Prince's favourite sport. And together we did it, raising over £26,000!
By going solar, these sites have not only become climate solutions, but will save a chunk of money on their electricity bills too, helping them become more economically sustainable. Solar panels aren't just for rich eco-enthusiasts. They're something everybody should be able to benefit from.
6
Great projects now powered by solar
24
Hours spent playing ping pong
Kinning Park Complex
A community space in Glasgow supporting bike repair training for new migrants, a food collective run by migrant women, and a girls rock summer school.
Ffin Dance
A dance education initiative right in the heart of Welsh coal country. They've recently taken over a local theatre which they'll be making into a community hub.
Sufra NW London
A food bank, community kitchen (and more) that's provided emergency food aid to 10,000+ people and trained under 25s in basic cookery skills.
Aspire Ryde
The only community centre in Ryde, Isle of Wight. They have a recording studio and rehearsal space - alongside fitness and wellbeing classes and Men in Sheds.
Switchboard
An LGBT+ helpline that's supported millions of people - 30,000 callers a day - since their phones started ringing back in 1974.
Hulme Community Garden Centre
A community-led horticultural project that helps everyone to enjoy the benefits of plants and nature - including people who have learning or mental health difficulties.